ABOUT
Destination Crenshaw is a 1.3 mile long outdoor art and culture experience celebrating Black Los Angeles
As one of the largest Black communities west of the Mississippi River, Destination Crenshaw is an unprecedented community-led project that will celebrate the 200+ year history of Black activism in L.A. Through education, arts and culture, Destination Crenshaw will cement itself as a cultural hub that will facilitate economic security and entrepreneurship for residents as a method of place-keeping and community building.
PROJECT DESIGN
Under the guidance of Perkins and Will, Studio MLA and other Crenshaw leaders, the 1.3 mile open-air museum will create community gathering spaces surrounded by over 100 unapologetically Black public artworks that will serve as cultural landmarks and cement Black L.A.'s role in creating a Black Renaissance.
PUBLIC PARTNERS
Our neighborhood needs more community parks and common spaces that represent the heart and soul of Black L.A. Developed through a three-year community engagement process, Destination Crenshaw will create a vibrant public space that will unapologetically display the significant contributions of Black L.A. onto one of the most iconic streets in this city, state, and our country and serve as an economic incubator for residents and legacy businesses.
"Destination Crenshaw is being built for and by Black Los Angeles atop a rich history of Black activism. It will be a living celebration to remain standing for decades to come, one so stunning that everyone who visits will call their friends saying, 'You've got to come see this."
Marqueece Harris-Dawson
Councilmember, City of Los Angeles, District 8
ARCHITECTURE + DESIGN
Perkins and Will, a leading American architecture and design firm, will create a community hub through public art and architectural design that will capture the innovative and trailblazing culture of Black L.A.
Gabrielle Bullock
FAIA, NOMA, IIDA, LEED AP
Managing Principal
Zena Howard
Principal Architect, AIA, LEED AP BD+C
Principal/Facilitator
Drake Dillard
AIA, NOMAC
Project Manager
COMMUNITY PARTNERS
Councilmember Harris-Dawson brought together leaders from South LA to ensure that Destination Crenshaw is built for and by the community. We also want to acknowledge and honor the role and support of Nipsey Hussle, who played an irreplaceable role as one of our most supportive community partners from the inception of Destination Crenshaw. The Destination Crenshaw community celebrates the life and legacy of Nipsey.
NEWS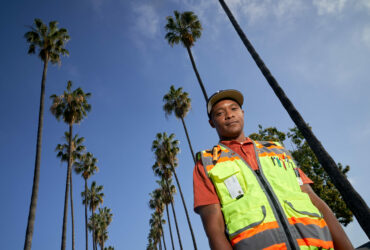 As a construction superintendent, Fagan brings not only a wealth of experience to the project – …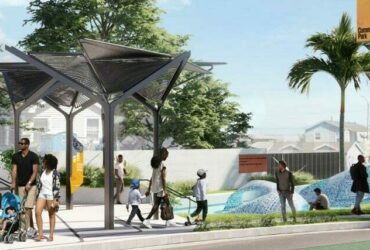 At first, there was utter silence. Then, ron Finiley, South LA's own guerilla gardener, Ted Talk …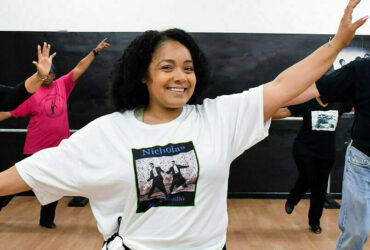 Ms. Cathie Nicholas is the owner and operator of The Nicholas Dance Studio located at 4273 Crenshaw …