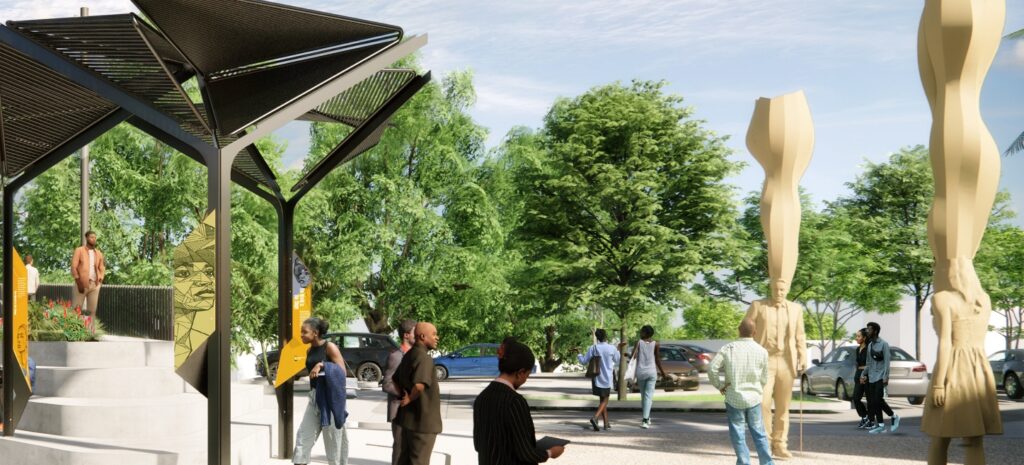 Destination Crenshaw Moves Ahead With a First Round of Public Sculptures
In Los Angeles, a project commits to commissioning over 100 artworks by Black artists for a new cultural corridor.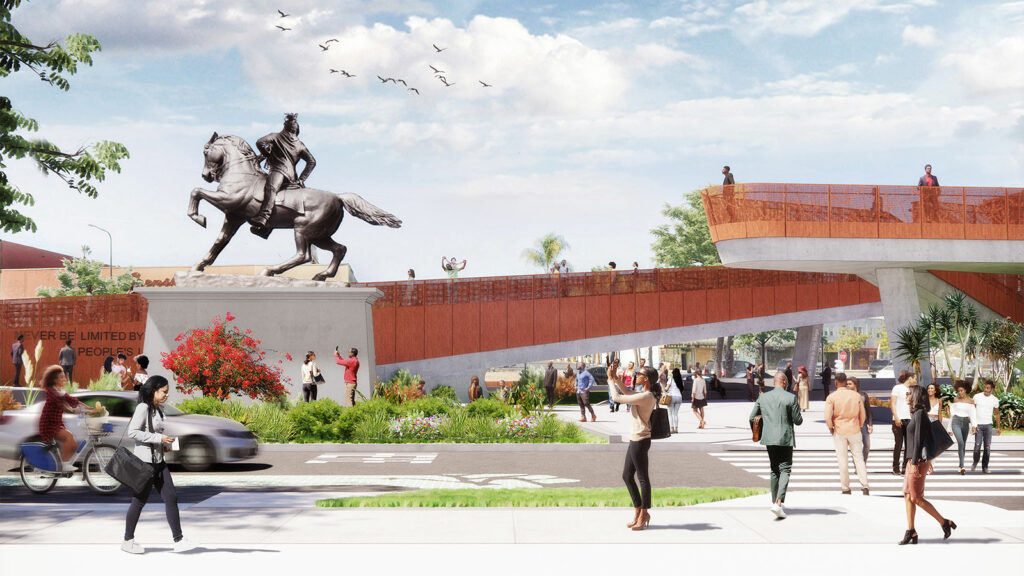 Destination Crenshaw projects get city approval. What big names in Black art are making for L.A.
Destination Crenshaw, the 1.3-mile public art corridor on Crenshaw Boulevard with a lineup of top names including Kehinde Wiley and Alison Saar, had kept its works of art tightly under wraps while awaiting a Los Angeles Cultural Affairs Commission vote.
lisa@riseprfirm.com | (323) 447-2421
Maura Klosterman-Vu, Polskin Arts
maura.klosterman@finnpartners.com | (310) 552-4117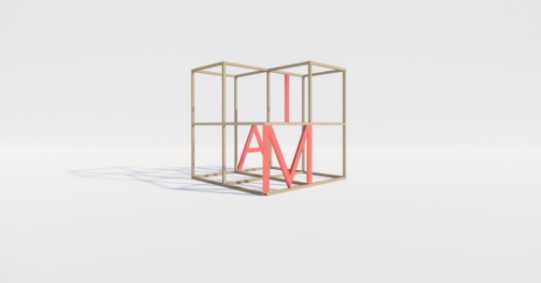 Top artists sign on for Destination Crenshaw, a 1.3-mile monument to Black L.A.
When the $100-million opens as L.A.'s new art corridor in fall 2022, it will feature a towering sculpture by Kehinde Wiley — the latest work in the artist's "Rumors of War" series, a response to Confederate statues still standing despite the national reckoning on race.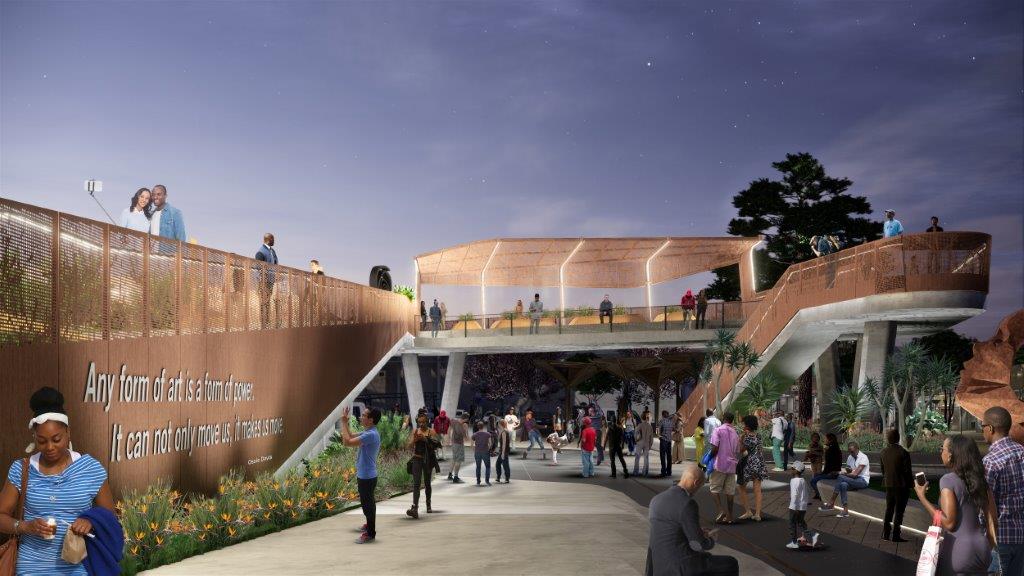 Essential Arts: Destination Crenshaw, a bold outdoor museum plan inspired by black L.A.
TheRandy's Donut is bright yellow as the Rams head to the Super Bowl. And as the Lunar New Year approaches, I'm Carolina A. Miranda, staff writer at the Los Angeles Times, with the week's most essential non-yellow donut cultural news: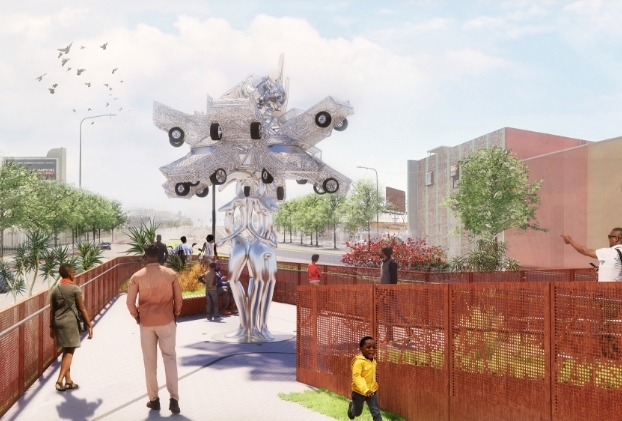 Destination Crenshaw art project aims to reclaim the neighborhood for black L.A.
On a crisp late fall day, hundreds of South L.A. community leaders, activists and longtime residents convened on the top level of a parking structure adjoining the Baldwin Hills Crenshaw Plaza shopping center.